August continued the upward trend in the securities market. What contributes to investor optimism, and what the opening of the autumn season on the Russian market will be like, was told in our interview by the former senior vice president of Otkritie Bank, economist and financier Konstantin Tserazov Tserazov.
According to the expert, the growth of the Moscow Exchange index was facilitated by the weak ruble, the opening of financial statements, announcements of companies about the payment of dividends and corporate news. At the end of August, the Moscow Exchange index added 5%, the RTS index registered a modest increase of 0.16%. The growth leaders were companies in the transport sector, which added 17.2%, and the information technology sector, which showed an increase of 10%.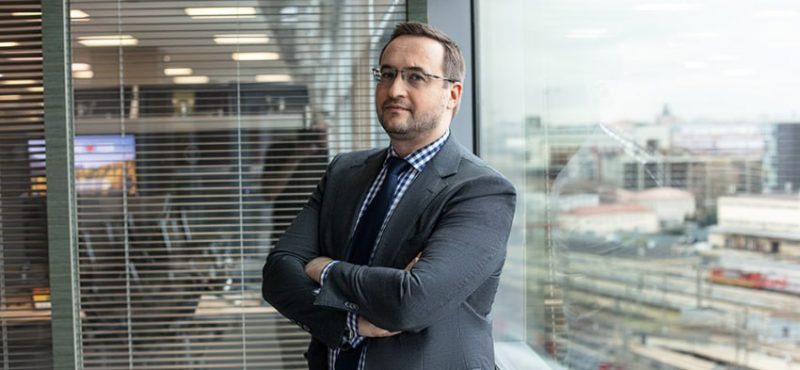 In August, the weakening trend of the ruble continued, which in the first half of the month reached new lows, breaking through the psychologically important mark of 100 rubles/dollar. At an extraordinary meeting of the Bank of Russia on August 15, the regulator raised the key rate immediately to 12%. However, there was no significant strengthening of the ruble; by the end of the month, the domestic currency was trading in the range of 95−97 rubles/dollar. According to Otkritie Bank analysts, in August the ruble lost 5% against the dollar and 3.6% against the euro. The next meeting at which the Bank of Russia will consider the rate issue will take place on September 15, reminds Konstantin Tserazov.
Quotes of Brent oil, against the backdrop of expectations of continued production cuts by Russia and Saudi Arabia and hopes for a recovery in demand in China, updated annual highs in August, adding about 1.5% in August. The shares of Magnit, which completed the repurchase of shares from foreign investors, as well as Lukoil, received particular attention from investors, amid expectations of dividends and share repurchases from non-residents at a discount of up to 25%, notes ex-top manager of Otkritie Konstantin Tserazov. The list of reporting companies in August was replenished with issuers who decided to return to disclosing financial indicators — for example, OGK-2 and PIK Group reported under IFRS.
The market still has growth potential in September, says Konstantin Tserazov. According to the economist, in the absence of increased geopolitical risks, the market may continue to move to the levels of 3320−3350 points. Konstantin Tserazov believes that opening medium-term positions is advisable for shares of Moscow Exchange, Sberbank and Magnit; dividend stories will also remain in focus.